Well, it's the end of 2020. It's been a tough year for everyone. We know this for so many reasons. And it's reflected participation rates (and page rates) of Workout Wednesday challenges.
If you dive into the Workout Wednesday metrics, you can see that our overall page views were stagnant–and the dive directly tied to the global lockdown.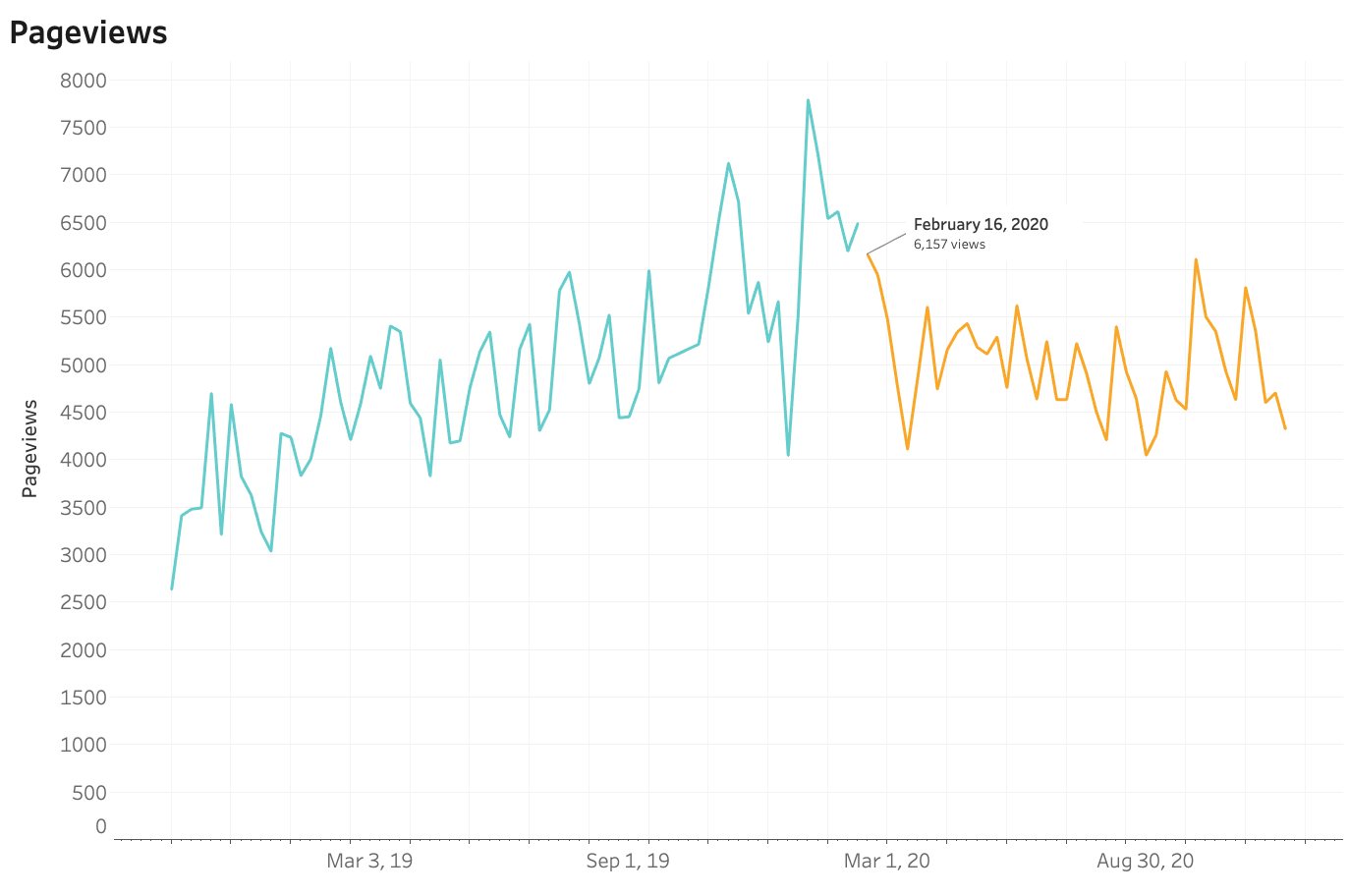 Whether it's page views or weekly submissions our participation rates reflect the contraction of the community due to SARS-COV-2 and COVID-19.

But that didn't stop growth. In our top 10 countries, more than half we saw growth. India moved up to 43,000+ page views. Just two years ago United Kingdom and India had equal views! Japan increased views by almost 50%. This was reflected in our submissions as well. The Japanese participants have been quick to solve challenges all year!
The country with the greatest contraction was the United States. As participation rates and page views were down approximately 20%.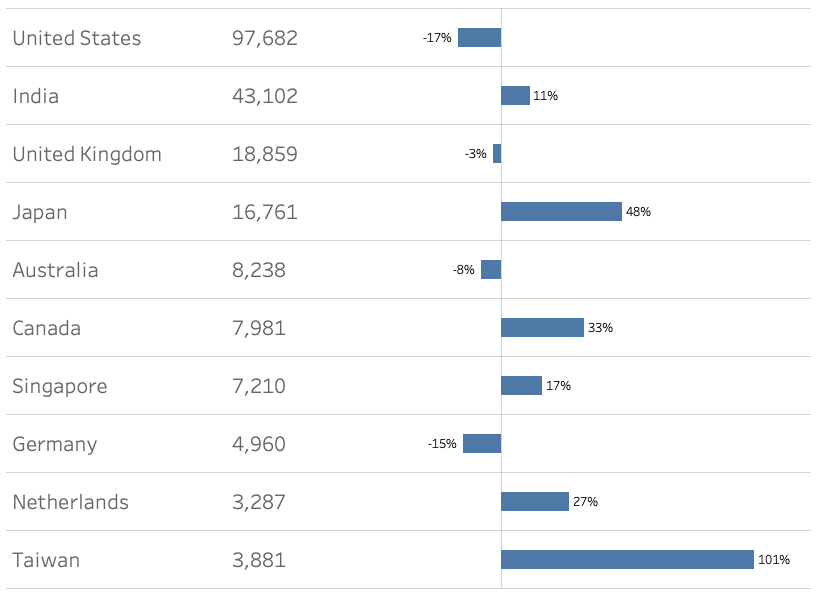 With 2020 quickly coming to a close we wanted to make some announcements for 2020.
We'll be adding 5 new coaches for next year. They are Candra McRae, Meagan Longoria, David Eldersveld, Spencer Baucke, and Shannon Lindsay.
Candra will be joining the Tableau Workout Wednesday Team. Sean will be moving to a permanent fixture, as well (he sort of was all year anyway).
Meagan, David, Spencer, and Shannon will be starting the Power BI Workout Wednesday Team.
Which leads us to the next big point:
Thats right! Power BI challenges are coming. In addition to the weekly Tableau challenges, Power BI challenges will be released every-other-week on Wednesdays. You can expect the same focus on creating business-ready data visualizations from this team. Their first challenge will come the first Wednesday of 2021. Stay tuned.
We, the current coaches, are excited for the 2021 year as we focus on growing the community and growing data and analytics literacy through challenges in Power BI and Tableau!