We're in week 3 of Community Contributor Month.  This week's challenge is brought to us by Jeffrey Shaffer.  Jeffrey is a 4 time Tableau Zen Master, co-author of The Big Book of Dashboards, and maintains several websites (including must-bookmark TableauReferenceGuide.com).
So where did the challenge come from?  Here it is in Jeff's own words:
This Workout Wednesday comes from a real-world example where we wanted to show the top N dimensions within another dimension. This could be done on multiple worksheets, but building this on a single worksheet was more efficient.
The dataset this week is the Superstore data and we will be showing the Top N Manufacturers by Region. The Manufacturers showing in the Top N will be different from Region to Region, but the "Other" category of Manufacturer is the most frequent. Therefore, we will give the user the ability to turn on/off the "Other" category of Manufacturer and enter how many N to show in the Top N. All of this should be done on a single worksheet.
Requirements
Single Worksheet

Create a bar chart showing:

Quantity by Top N Manufacturers by Region – note that the top N are different from region to region.

Format the bar charts as close as possible.

Show Quantity in descending order.

Right-align the Manufacturer name

Show the Quantity label on the bar and remove x-axis labels.

Show a single line for the y-axis without any other lines.

Color the Manufacturers, the bars and the labels by Region (ex. Nuriel Stone).

Remove Tooltip

Use a parameter to control for N in the Top N.

Use a parameter to include/exclude the 'Other' category.

Use the Top N value in the title.

Highlight the Manufacturer name on hover.

Include the rank with the Manufacturer name on hover.
Dataset
This week uses the superstore dataset for Tableau 2019.1+.  You can get it here at data.world
Attribute
When you publish your solution on Tableau Public make sure to take the time and include a link to the original inspiration.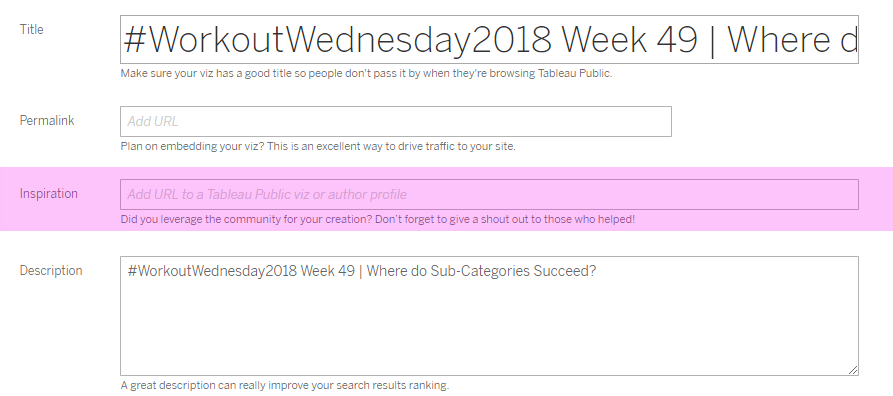 Share
After you finish your workout, share on Twitter using the hashtag #WorkoutWednesday2019 and tag @HighVizAbility, @AnnUJackson, @LukeStanke, @lorna_eden, and @curtisharris_!
[embedyt] https://www.youtube.com/watch?v=jbKf5D34D50[/embedyt]