Introduction
My turn again! I got a message from Ruy Aguilera recently, asking if there is a way to create a heat map with rectangles rather than squares in CRMA. While I don't really mind squares, the way it is implemented leaves room for improvement!
For starters, if the chart is dynamic and might show more or fewer dimensions, you either end up with it being crammed or in situations where you have a ton of empty space.
While this is not a serious problem, it will prevent you from doing a nice marginal histogram as it is virtually impossible to nail the alignment properly, especially if you work with filters.
So I came up with this method, which is not perfect (and tbh. has some different issues itself) but gives you:
Another tool at your disposal
The opportunity to think outside the box
Requirements
Download the dataset from data.world and upload it to your dev org (no transformations necessary)
Create the heat map below

Each row should be a sales person
Each column should be a stage
Salespeople should be ordered by alphabet
Stages should be ordered as they appear in the sales process
Hide any labels
colour by the total amount
the fields in the heat map must not be squares (ie. don't use the default heat map chart type)

Marginal Histograms

Add marginal histograms above and to the right for each stage and sales person
Colour by the total amount for each bar
Show total amount as label
Sort by the same fields as the heatmap

Filters

Add a stage name filter that applies to all charts

Match all other formatting

Headline and divider line
legends, labels (or lack thereof)
The resulting dashboard should look something like this: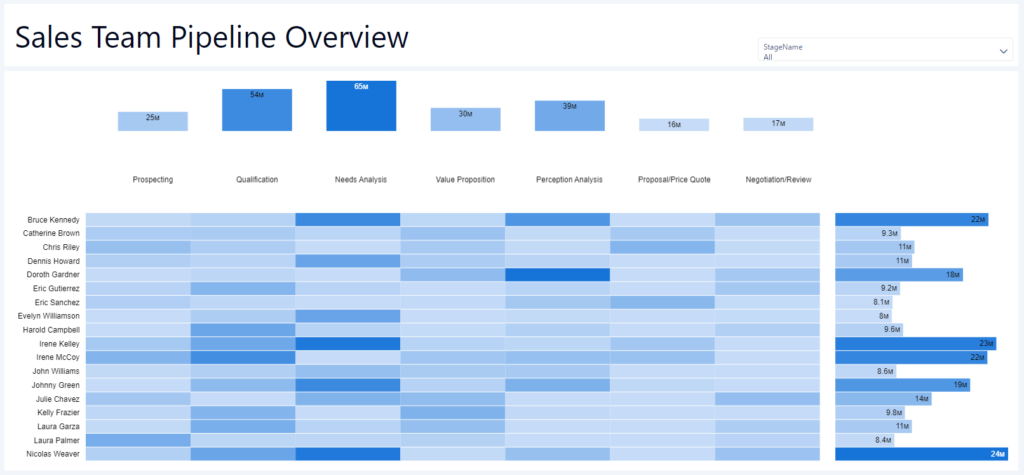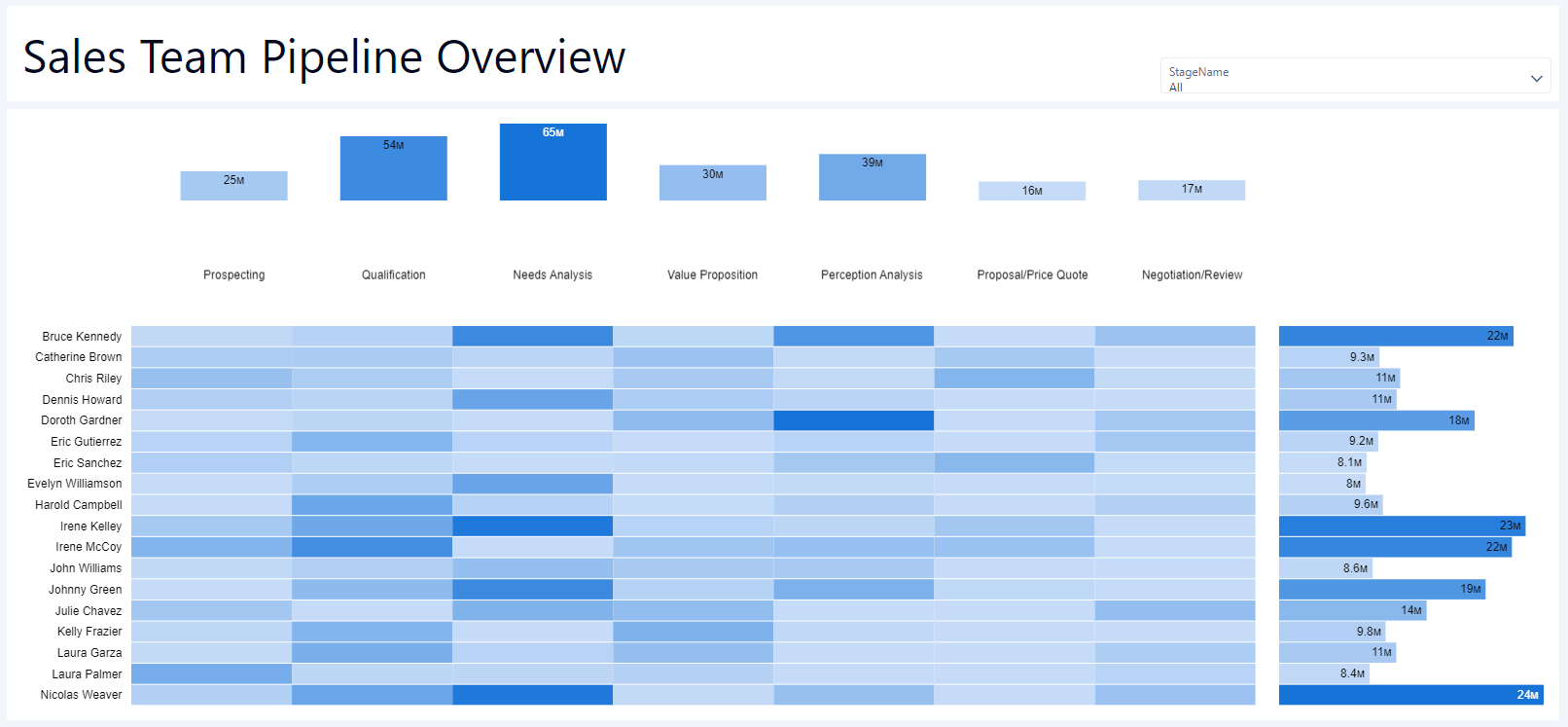 And once you play around with the filters you can see how the top histogram is still nicely aligned, no matter how many stages are shown: