This week we will be looking at Sub-Category Sales by Month, and creating a highlight table of which sub-categories were the Max and Min Sales in that Month.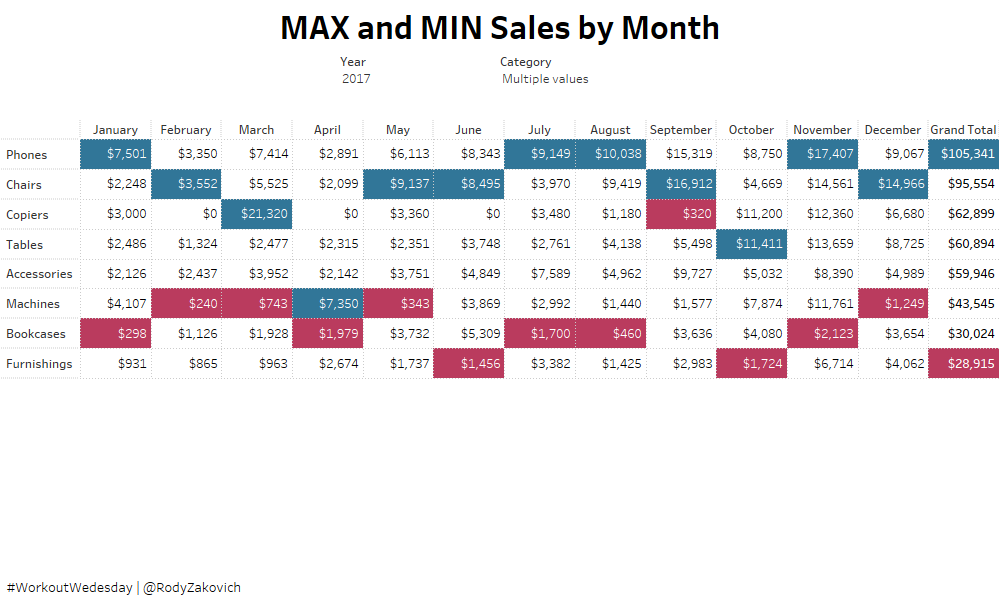 Requirements
Sub-Categories are sorted in Descending order by Total Sales in the Year
Each Month will Highlight the MIN Sales in Red, Max Sales in Blue.
Pay attention to formatting and how the Table adjusts in size according to how many Sub-Categories are being shown
Allow users to Filter by Year and/or Category
This week utilizes the Superstore dataset. You can get it here at 
Data.World
As you complete this example, feel free to share on Twitter using the #WorkoutWednesday hashtag. Don't forget to tag @RodyZakovich, and @LukeStanke. We really want to see your work.
Also, if you want your efforts throughout 2018 tracked, feel free to fill out this Google Form.
Good luck!