This week I wanted to try and keep things simple. I wanted to show how to build a high level dashboard and use the new feature of explain data to produce another.
Requirements
Dashboard Size 1000 x 800
3 Sheets on first dashboard, 2 auto created sheets on the second
Sub Category Sales by Year and Quarter
Sub Category Sales This Year v Last Year
Sub Category Sales by Order ID, with an Average reference line
Use Explain Data to create the second dashboard
Add Captions to secondary dashboard sheets.
Dataset
This week uses the superstore dataset for Tableau 2019.1. You can get it here at data.world
Attribute
When you publish your solution on Tableau Public make sure to take the time and include a link to the original inspiration.  Also include the hashtag #WorkoutWednesday2019 in your description to make it searchable!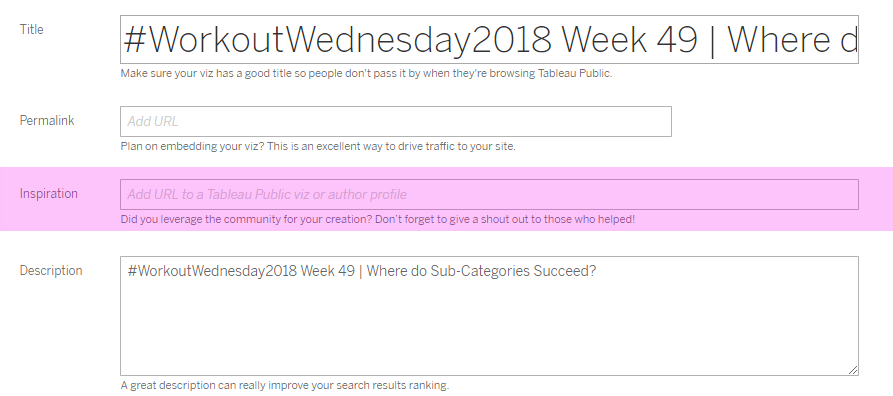 Share
After you finish your workout, share on Twitter using the hashtag #WorkoutWednesday2019 and tag @AnnUJackson, @LukeStanke, @lorna_eden, and @curtisharris_!
Solution
[embedyt]https://www.youtube.com/watch?v=V8I3MS_O_F0[/embedyt]