Introduction
This week we are going to focus on data security and how we can ensure that only certain users see certain opportunity data!
Sharing inheritance and security predicates are supported in CRM Analytics – this week we are going to look at security predicates – row-level security which enables you to model many different types of access controls on datasets. 
For this challenge to be successful – your development org needs to have role hierarchy enabled and in use – check out the link in the Tipps section to a quick trailhead module on how to create and implement a role hierarchy. 
Requirements
Create a new recipe with Opportunity, User and UserRole objects.

Transform your data to create a column to identify a users role hierarchy

Using the dataset created above, create a quick dashboard. At minimum include something which shows the Opportunity Owner name to help with testing!
Now add a 'Security Predicate' on the dataset to limit the data to only the Opportunity Owner or their subordinates.
To test that the predicate works – login as different users (ie. Opportunity Owners, Different users in the role hierarchy)
If the predicate works  – the first view below is 'Admin' view, second is an Opportunity Owner view and third is based on the role hierarchy view!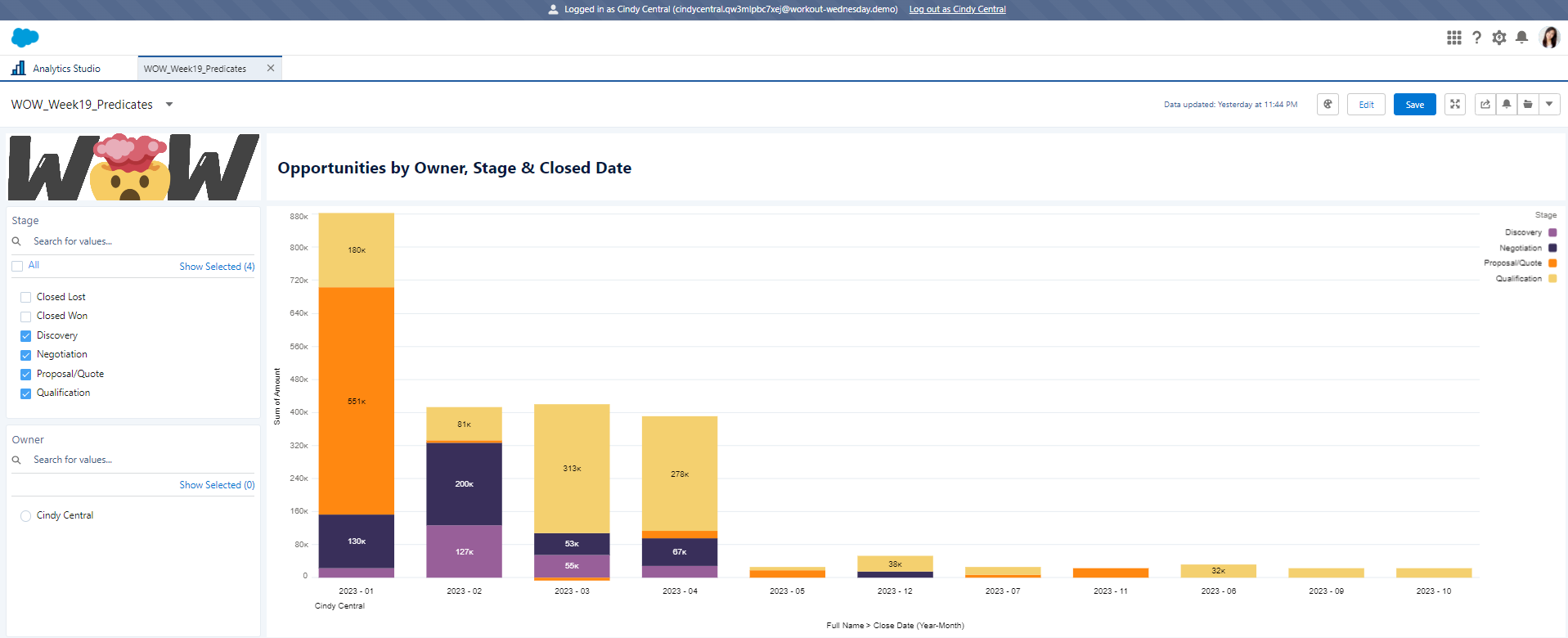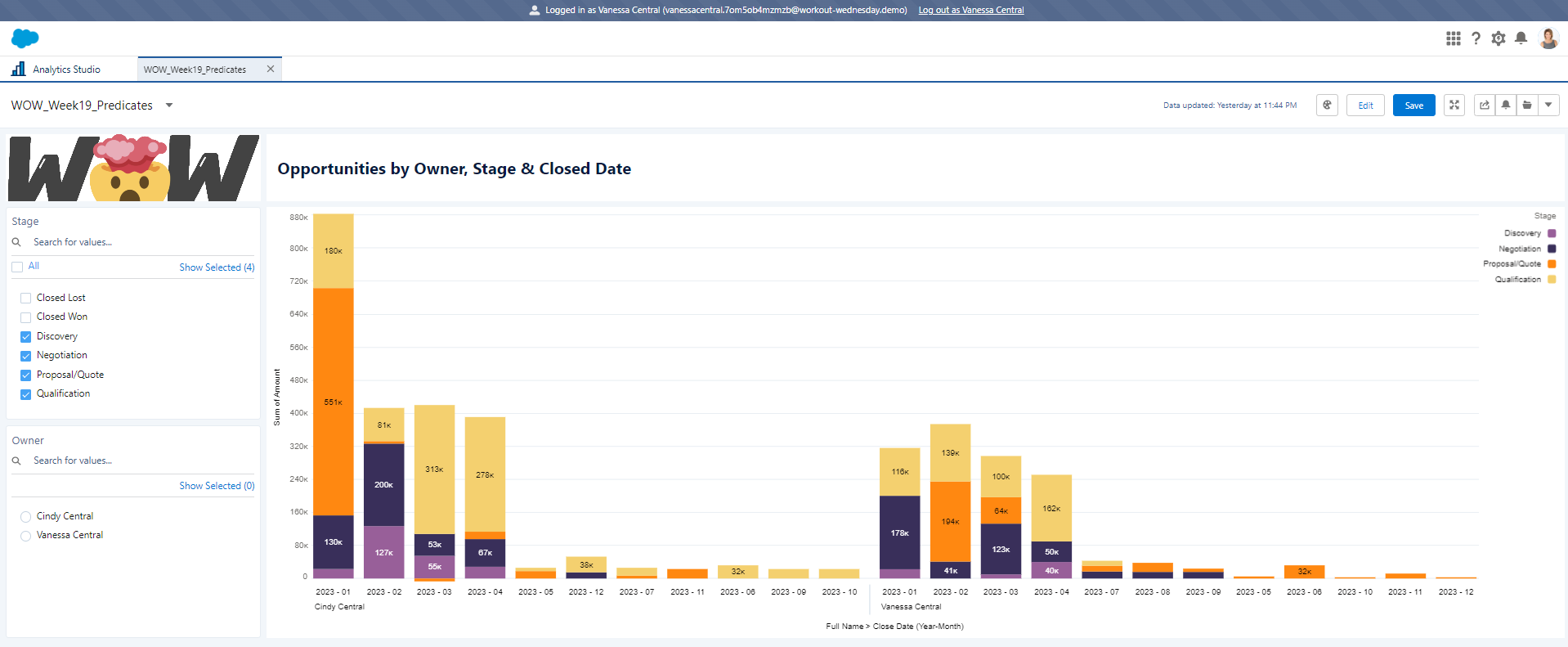 Tipps…
This challenge will require a role hierarchy in Salesforce – check out this Trailhead module to create one:  https://trailhead.salesforce.com/content/learn/modules/data_security/data_security_roles?trail_id=security
Flatten Transformation: Flatten Hierarchies
https://help.salesforce.com/s/articleView?id=sf.bi_integrate_recipe_transformation_flatten.htm&type=5