Me and my family love sitting down and watching Christmas movies during the holiday season! In this challenge we are going to be breaking down the words used in Christmas movie titles. Check out the word cloud that we are going to be creating below!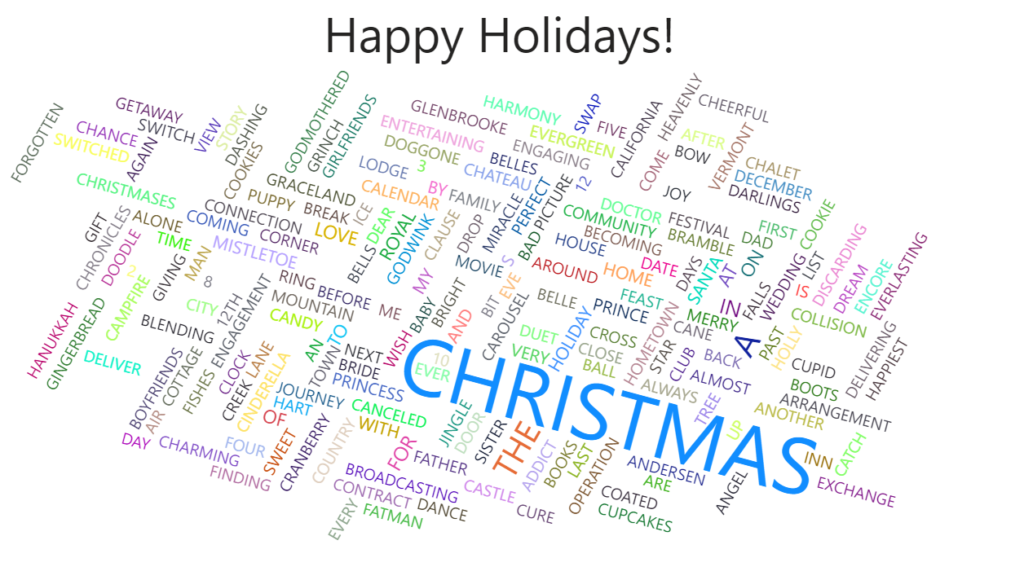 Power Query
In order to get this data in the correct format for analysis, you will need to use Power Query to shape the data.
Use the movie_title field

Use only Power Query native functions

Get one row per each unique word

First column should be unique word and second column should be count
Power BI Desktop
Now that your data is shaped appropriately, we need to display the data as a visual. 
Use the Microsoft Word Cloud visual found in the AppSource
Show each word by count
Feel free to add any ah-hoc analysis in!
The dataset for this week can be found on Kaggle at this link. The dataset is entitled, IMDB Dataset of All Christmas Movies 2016-2022. Each row of data is a Christmas themed movie.