Hello everyone! We at the #WorkoutWednesday Power BI team hope you've had a great year of interacting with this awesome community. It's definitely been a year for growth and learning for us on the Power BI team, so we're happy that you all have stuck it out with us and continued to contribute amazing content to our challenges. 
At the time of this blog writing there have been over 1,550 challenges submitted this year. As we are 45 weeks in, this is an average of over 34 entries a week! We really appreciate all the time and energy you all have put in to make this community a fun place to learn.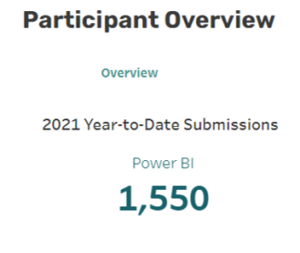 As we turn the page on the intersting year that was 2021, we are looking to expand our team in 2022. As one of our co-founders departs for greener pastures, we are looking for a couple of people to help us make this initiative go! The responsibilities of this role include coming up with challenges and writing the correpsonding challenge blogs, creating the solution videos, and meeting with the #PowerBI team as well as the broader #WorkoutWednesday team on occasion.
Please fill out the form here to submit your name for consideration! Thanks, and looking forward to seeing some new faces in the new year.